Tildenet Sport have provided an integrated manufacture, supply and install service nationwide for over 20 years working on a wide range of stadia, training facilities and clubs.
Recent projects include elite level sports facilities including Lords Cricket Ground, Manchester City FC, Chelsea FC, Deportivo Alaves amongst others but we also work with grassroots clubs and understand how to deliver the best result within budget.
Our professional and expert staff are CRB/DBS checked and we are accredited to the Contractor's Health & Safety (CHAS) standard - you can be assured of proactive and positive management of your project no matter what the size with a quality guarantee on everything that we do.
STADIA & PITCH PROTECTION
Frost covers protect from heavy frosts down to -5°c and have even been successful at -10°c.
Easy roll rain covers can prevent waterlogged turf and fixture cancellation. The covers provide protection whilst allowing the grass to breathe, grow and stay green, maintaining coverage.
Crowd segregation netting are made to measure lightweight netting can be used to safely separate rival fans in stadiums. It can also be used to close off seats that have not been sold.
PRIVACY SCREENING
Loktex LS nets are exclusively manufactured by Tildenet for a variety of uses, including shading, screening and pitch maintenance. The shading and screening levels cover a wide range from 30% all the way up to 95%.
This mesh is manufactured from durable HDPE flat tape threads using unique, double lock-stick, tearproof technology, which combines to produce the ultimate woven shade mesh with a UV Life span of over 10 years.
GROUND MAINTENANCE
Tildenet offers a comprehensive range of ground maintenance equipment that is ideal for any sport grounds use, from golf courses, driving ranges, football pitch, cricket ground or even tennis courts.
Whether you are looking to keep your sports pristine clean at club level or on schools grounds, our supplies are designed and manufactured from premium quality materials to suit all levels of the game from grass roots to professional clubs.
CRICKET
Tildenet innovative cricket practice nets are designed for essential skills practice.
Easy to assemble and transport, they make practice anywhere easy anytime and suitable for amateurs and professionals alike.
Discover our cricket practice nets ranging from cricket ball stop nets, cricket ball stop net, and even replacement nets.
GOLF
Catering for players, golf courses and driving range facilities, our range is comprehensive for both home  or professional use.
Our maintenance range includes anti-plugging net, economy germination sheet or weed membrane.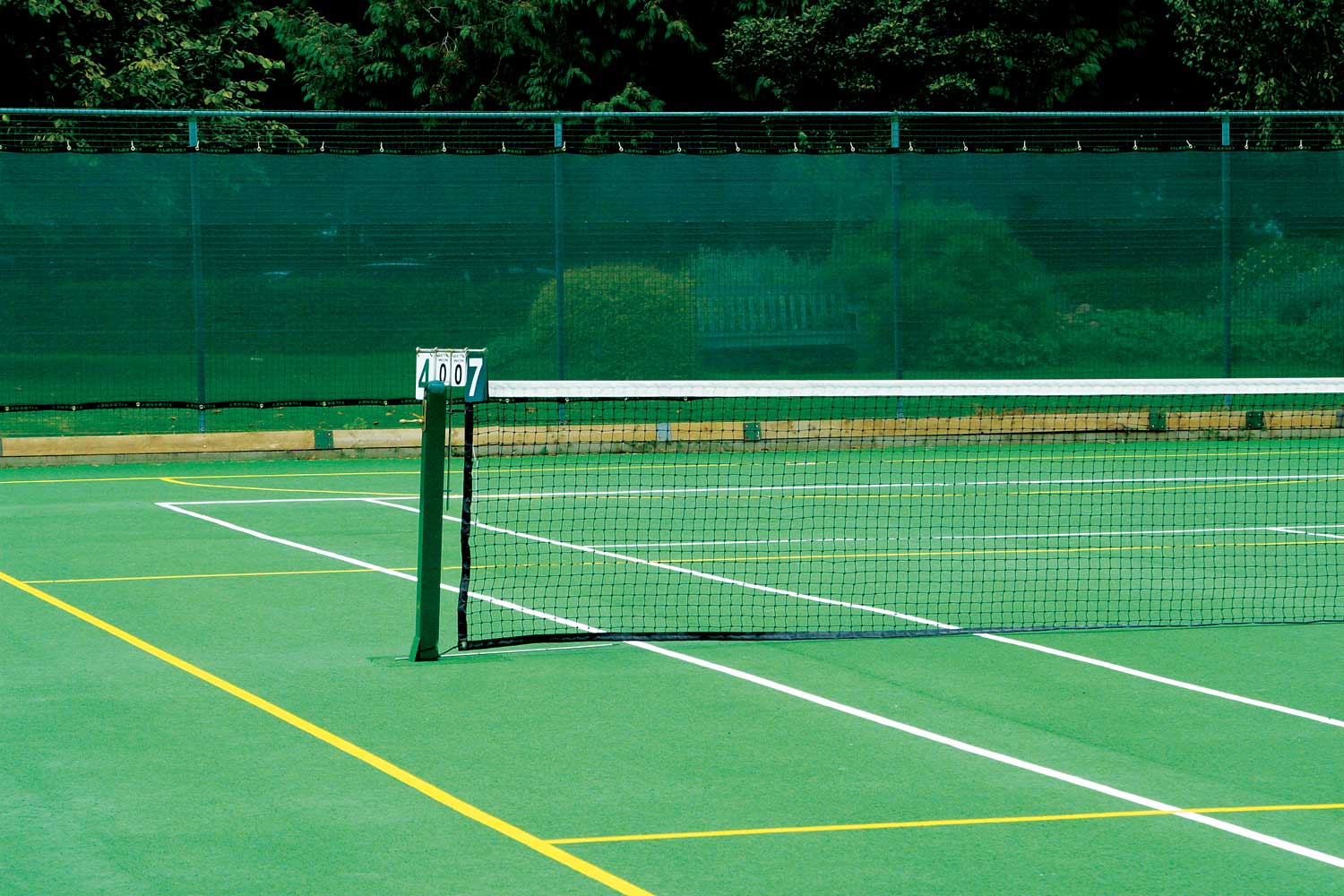 TENNIS
Tennis Court Surround Mesh can be used for many different applications. Its high density material provides privacy for players on court, whilst acting as a sight screen to improve ball visibility. It can also be used as a windbreak for reduced wind-speed.
Portable Tennis Net is easy to transport and store and can be assembled in minutes - perfect for gardens, schools and clubs.
Tennis Court Debris Cover protects tennis courts and is easy to install by fixing on to the surrounding fence. It can be stored neatly against a fence when not in use.
Request a Catalogue
If you would like more information on our Sports range, please get in contact.